The Five Stages of Grief – don't have to be your experience in choosing a Home Mortgage.
Denial: "This can't be happening to me."
Anger: "Why is this happening? Who is to blame?"
Bargaining: "Make this not happen – in return I will ____."
Depression: "I'm too sad to do anything."
Acceptance: "I'm at peace with what happened."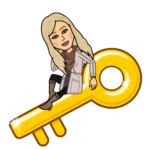 A Client told me they felt like they were experiencing the 3rd stage of GRIEF, when they secured an online mortgage that became too good to be true – at least for them! Actually, it wasn't too good to be true; it's just that the content of the online marketing was unfamiliar to the Consumer. We spend a lot of time telling Consumers to educate themselves about their financial decisions, to include deciding to buy a home and taking out a mortgage. However, since the mortgage industry collapse in 2009, the process has become more complex than ever. The terms used are not ones we use in our everyday life and that makes an already complex process more difficult to understand. We'll try to help by breaking down some of the terms, beginning with Mortgage Interest Rates and Discount Points.
The marketing content was for a mortgage loan with rates below those of this Consumer's local Lenders, which is why it was so appealing in the first place (the marketing implied fast/easy-online/economical). What they were unfamiliar with included terms that read; Discount Point(s) .05.  Why is this term so important to understand? Let's use the following online marketing example without any Lender branding to explain:
$175,000 HOME MORTGAGE (Wow, Ad had a free and easy online mortgage calculator – cool!)
4.500% Rate 4.597% APR
Monthly Payment $887
NMLS#: XXXX | 30-Year fixed | Points 0.500
Payments do not include amounts for taxes and home owner's insurance premiums. The actual payment obligation will be greater if taxes and insurance are included. Some loan products require you to pay these expenses through Escrow.
The 4.5% rate sounds great and is likely available from MOST Lenders, IF, you pay the DISCOUNT "Points .0.500". You're essentially BUYING DOWN your 30-year mortgage interest rate to 4.5%. The cost of the Discount Points (0.0500) at CLOSING would be $8,750.00 ($175,000.00 x 0.0500 =). This is paid at Closing in addition to your typical Closing Costs and any Down Payment (if applicable). If you have sufficient FUNDS to pay these and other required costs at Closing, that's great and why one might desire to pay down the interest rate to reduce the monthly costs paid in interest over the life of the loan.
Just how much would be saved monthly?
 $175,000.00 x 0.050 / 360 Months (30-YEARS) = $20.31
How important is it to you to save $20.31 per month, versus an additional $8,750.00 out-of-pocket, FUNDS due at Closing? It's really up to you; if you don't plan on keeping the home for the 30-year mortgage life, and don't have sufficient funds to pay these additional costs at Closing – then you may NOT desire to pay DISCOUNT Points. There are several reasons you might pay DISCOUNT Points, but all of them require having the source FUNDS available at the time of Closing.
Next…MortgageSMART moment will address: ESCROW – Not a SCARE-CROW!
Terri Axelson, Mortgage Loan Originator, NMLS #1486324
HomeBridge Financial Services *
Call me at: 318-617-0431 * E-mail me at:taxelson@homebridge.com