Most veterans with disabilities caused by injuries sustained in service will likely be eligible for a VA home loan. Disabled vets often do not need to meet the minimum required service days for war or peacetime on active duty. However, you would still need to qualify with income and credit to receive a VA loan.
Disabled veterans receive all of the benefits that VA home loans have to offer but with a few more advantages:
Your disability rating can be counted as effective income towards a mortgage.
This income is also not subject to income tax, so it can be "grossed up" as well.
Exemption from the VA funding fee.  This is the fee applied to every purchase loan or refinance that goes directly to the VA to help cover losses on loans that go into default. For most people, this funding fee can usually run anywhere from 0.5 to 3.3 percent.  To have the funding fee waived, a veteran "must receive compensation" for their disability rating.  This usually requires at least a 10% disability rating.
Receive grants for special accessibility modifications.  If a veteran needs a home to be disability accessible, grants are available through the VA to help disabled veterans pay for mobility modifications that can make their homes more accessible.
Other VA Loan Questions:
The Chapman Lending Team at HomeBridge Financial is honored to help many veterans utilize their VA home loan benefit each and every year.  Our goal is to provide the best customer service in the industry along with the most competitive rates and fees.
Semper Fi, Dan Chapman CAPT, USMC (vet)
ChapmanTeam@HomeBridge.com          Call (760) 456-7139
Get a Free Rate Quote  –  Start an Online Application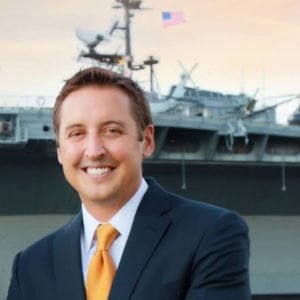 About the author:  Dan Chapman is the branch manager at HomeBridge Financial Services in North County San Diego, CA.  HomeBridge performs VA loans in 49 states.  Dan is a Naval Academy graduate, served as a Captain (O-3) in the Marine Corps, and is an Operation Iraqi Freedom veteran.  He has been focused on helping active duty military and veterans attain the dream of home ownership since 2007.  He is actively involved in several local veteran causes and performs VA loan seminars throughout greater San Diego on a monthly basis.  For a free consultation, please contact us anytime.