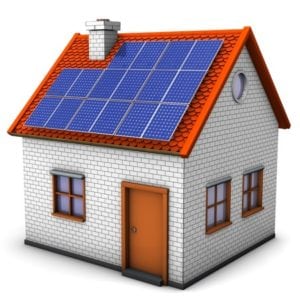 What is the Hero Program?
HERO stands for Home Energy Renovation Opportunity. This is a program that provides financing for any energy improvements made to your house such as solar, windows, plumbing, etc. This is a financing plan where the repayments are paid through your property taxes. The costs of these renovations that are made to your house are under the HERO program which is attached to your property as a tax lien. These payments (which can vary from 5-20 years) are then added to your annual tax payment.
What are the risks of the HERO Program?
While this may seem like a great option for most people, it gets a little tricky if you decide to sell your house before these payments are up. If you sell your home, the HERO loan must be paid in full at the time of sale, and is not assumable to the new buyer, even if they are a veteran.
What if I want to refinance and have a HERO loan?
If you are looking into refinancing your home with the HERO loan, you may run into some issues as well. Some lenders are able to do an Interest Rate Reduction Streamline (IRRRL) and keep the HERO loan in place, however most lenders will not allow this due to risk.
Be VERY Careful when picking a Contractor!
We have seen contractors add over $100,000 in liens on a property with the HERO program.  Very often, we've seen contractors charge upwards of $40,000 to replace windows that could be done for a little as $10,000.  Be sure to get multiple quotes for any work you wish to have performed.
The Chapman Lending Team at HomeBridge Financial is honored to help many veterans utilize their VA home loan benefit each and every year.  We ARE NOT a call center.  Our goal is to provide the best customer service in the industry along with the most competitive rates and fees.
Semper Fi, Dan Chapman CAPT, USMC (vet)
ChapmanTeam@HomeBridge.com          Call (760) 456-7139