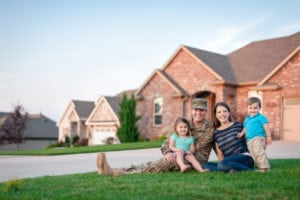 When considering a VA loan there are some property requirements that need to be met before a loan can be qualified.  The VA's minimum property requirements or MPRs can help point you in the right direction.  Here are a few items that must be met in order to have your loan funded.
The house must have a sound structure free from mold, pests and decay.  If the house has leaks, or exposed wires or a considerable amount of damage it may be best to pick another place.
The property itself must have:
At least a bathroom, as well as a space for sleeping, cooking, dining and living.
A detailed VA appraisal report must be obtained for any fueled heaters and unvented gas fireplaces.
Sufficient water supply that is safe to drink as well as a heater for hot water.
Functioning electricity as well as heating and cooling must be in working order
These are just a few requirements needed, the VA website provides a detailed list of all MPRs.  It is never easy finding the perfect home but if any of these issues arise while looking into a potential property it is best to look in another direction.
The Chapman Lending Team at HomeBridge Financial is honored to help many veterans utilize their VA home loan benefit each and every year.  We ARE NOT a call center.  Our goal is to provide the best customer service in the industry along with the most competitive rates and fees.
Semper Fi, Dan Chapman CAPT, USMC (vet)
ChapmanTeam@HomeBridge.com          Call (760) 456-7139