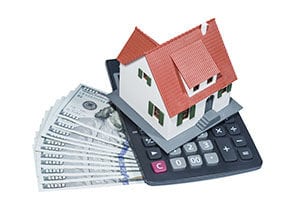 VA jumbo loans are mortgage loans above the standard county loan limits. Starting January 2017, the standard county limit is $424,100 for most areas of the country. A VA loan buyer can purchase with zero down up to that limit in any county in the US.  Additionally, the VA loan allows for a higher loan amount up to $636,150 in some high-cost counties such as Napa, Los Angeles, and San Francisco. (For a complete list of loan limits for 2017, check out our 2017 San Diego VA Loan Limits blog below).
For veterans who exceed the county limit, he or she must apply for a VA jumbo loan, which requires a 25% down payment, only on the amount over the zero down limit. If a veteran exceeds the VA loan limit by $100,000, there would need to be a down payment of 25% of that amount, or $25,000.  This required down payment is typically much lower than down payments for traditional jumbo loans.
For example, if a VA Loan buyer in San Diego (with a zero down limit of $612,950) is looking to purchase a home for $712,950, then the buyer would have to put down $25,000.  This is only a down payment of 3.5%.  Also, there is NEVER mortgage insurance (PMI) on a VA loan, and in general, VA Loan rates are also more favorable than traditional jumbo loan rates.  As always, please contact us with any questions, and see our VA loan FAQs below.
VA Loan FAQ's:
The Chapman Lending Team at HomeBridge Financial is honored to help many veterans utilize their VA home loan benefit each and every year.  We ARE NOT a call center.  Our goal is to provide the best customer service in the industry along with the most competitive rates and fees.
Semper Fi, Dan Chapman CAPT, USMC (vet)
ChapmanTeam@HomeBridge.com          Call (760) 456-7139