Are Termite Inspections Required for a VA Loan?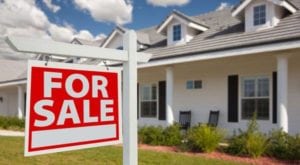 Termites can be a very serious problem for anyone looking to buy or sell an older home. To most people, termite infestations are often difficult to spot unless there is obvious damage. Fortunately, there are VA loan rules that are designed to protect a buyer and the property a borrower wants to purchase.
If a borrower with a VA loan wants to purchase a home within a region where termite infestations are considered heavy or moderate, inspections are required. However, if the region has little to no problems then there is no requirement to have a termite inspection performed.  If the borrower is concerned about a property, they would need to schedule an inspection or contact the VA for assistance.
Throughout California, a clean termite report is a requirement for a VA borrower.  Sometimes these repairs can cost several thousand dollars, even over $10,000+.  It's very important that the termite condition of a property be revealed very early in a transaction including a VA loan.  The most common reason homes fall out of escrow is due to property condition, including termite.
Before starting any house hunt, it is best to do a little research and contact your loan officer with any questions you may have regarding a potential purchase.
The Chapman Lending Team at HomeBridge Financial is honored to help many veterans utilize their VA home loan benefit each and every year.  We ARE NOT a call center.  Our goal is to provide the best customer service in the industry along with the most competitive rates and fees.
Semper Fi, Dan Chapman CAPT, USMC (vet)
ChapmanTeam@HomeBridge.com          Call (760) 456-7139