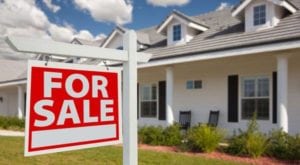 As most people know there are many benefits to the VA loan that other loans do not possess.  But one requirement that is specific to the VA loan is pest inspections.  Termites can pose a serious problem and can end up damaging and costing a homeowner significant amounts of money.  Unfortunately, these bugs are more prevalent in certain places so most states throughout the U.S. make these types of inspections a requirement.
When it is time for the inspection, it is important to know what takes place. An inspector will look in every part of the home for any damage or infestation in the home and will go off of a report known as the termite letter.  The inspector must also report if they see any prior pest treatments.  If the inspector finds that the home is infested with termites then they will recommend that the home owner have the home treated by a trusted and licensed professional and provide proof of the treatment prior to the home closing.
In most cases the homebuyer will not pay for the termite inspection. This means that the realtor, seller or your lender will end up paying for these fees.  There are many different scenarios that may come into play regarding a termite inspection so it is best to ask your realtor or lender for more information.
The Chapman Lending Team at HomeBridge Financial is honored to help many veterans utilize their VA home loan benefit each and every year.  We ARE NOT a call center.  Our goal is to provide the best customer service in the industry along with the most competitive rates and fees.
Semper Fi, Dan Chapman CAPT, USMC (vet)
ChapmanTeam@HomeBridge.com          Call (760) 456-7139