Establishing habits is how our brains simplify tasks, saving time and energy for more important matters. The only problem is not-so-healthy patterns can develop into habitual behaviors we would rather not have.
Here are four ways to bust habits that no longer serve you: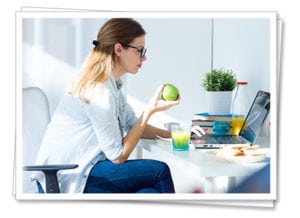 Find substitutes. Exchange the negative behavior for a more positive one to refocus your attention on developing the new habit, while simultaneously reducing the hold of the old one. For example, if you are trying to quit smoking and are craving a cigarette, replace the habit with eating an apple or doing some pushups.
Go cold turkey. Phasing out bad habits over time may not be as effective as quitting cold turkey. This is because any engagement in the undesired habit can reinforce it. Not ready to commit fully? Consider a cold turkey "trial run" to see if it's easier than you thought.
Make it simple. Getting through resistance is one of the hardest parts to forming new habits, so it's important to make them easy to do. If you want to exercise more regularly, for example, don't leave workout equipment like weights or resistance bands in a closet where it takes effort to get them. Place them in the open where you have a visual reminder and easy access.
Or, make it difficult. The technique above may also be used in reverse. To break a bad habit, make it more difficult to perform. If you want to watch less TV and read more books, remove the batteries from the remote, or reduce your cable or streaming services.
Get the jump on your New Year's resolutions with these tips!
Sources: Reader's Digest, The Huffington Post, New York Magazine