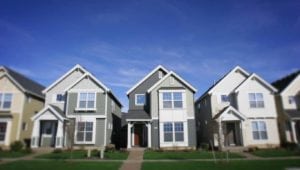 Most people have the idea that once they find the perfect house they will live there forever. Unfortunately, that is not always the case. Your circumstances change and you may find your "perfect" family home is not the house for you anymore.
Veterans who have used their VA loan before may still have a remaining entitlement to use towards another VA loan. A veteran's maximum entitlement is $89,912, and most lenders will usually loan up to four times your available entitlement without a down payment. However, income and credit qualifications need to still be within standards and your property appraises for the asking price. Lenders may also require that a combination of the guaranty entitlement and any cash down payments must equal at least 25% of the reasonable value or sales price of the property, whichever is less.
Remaining entitlement and restoration are not automatic. You can request this by completing VA Form 26-1880. Entitlement may also be restored only one time if the veteran has repaid the prior VA loan in full but has not disposed of the property purchased with the prior VA loan.
Other VA Loan Questions:
The Chapman Lending Team at HomeBridge Financial is honored to help many veterans utilize their VA home loan benefit each and every year.  We ARE NOT a call center.  Our goal is to provide the best customer service in the industry along with the most competitive rates and fees.
Semper Fi, Dan Chapman CAPT, USMC (vet)
ChapmanTeam@HomeBridge.com          Call (760) 456-7139
Get a Free Rate Quote  –  Start an Online Application