Can Your Children Impact Your VA Loan?
Ways your child can directly impact your VA Loan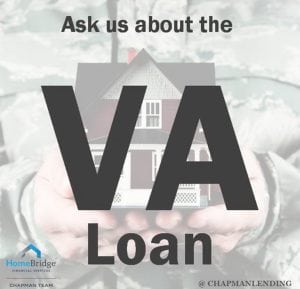 Child Support
If you pay child support this monthly payment will be included in your debt-to-income (DTI) ratio. However, if you receive child support you should talk with your loan officer about the possibility of including this income, which could lower your DTI ratio. In either case, you must provide the proper documentation in order to complete your loan process in a timely and effective manner.
Residual Income
This type of requirement is unique to the VA loan. The VA establishes specific guidelines on how much income you must have left over for basic necessities after expenses based on your family size. Obviously the larger your family, the more residual income you will need to have available in order to cover basic necessities such as food and clothing.
Day Care Expense
This type of expense can cause the most financial strain for some families. Unfortunately for some, daycare expenses are higher than their housing costs. Mortgage companies are aware of the huge impact daycare can have on a family's finances. This is on VA loans why these expenses are considered in your debt-to-income ratio. If your child care expense pushes your debt-to-income ratio over the approved limits, there are a few options you can take:
Wait until your daycare expense decreases, such as when your child enters elementary school
Look at reducing the loan amount
Look into paying down other obligations such as credit cards or auto loans in order to reduce your DTI ratio
By discussing with your loan officer your unique situations, this will help to determine what you can qualify for based in part on the three factors above.
Other VA Loan Questions:
The Chapman Lending Team at HomeBridge Financial is honored to help many veterans utilize their VA home loan benefit each and every year.  We ARE NOT a call center.  Our goal is to provide the best customer service in the industry along with the most competitive rates and fees.
Semper Fi, Dan Chapman CAPT, USMC (vet)
ChapmanTeam@HomeBridge.com          Call (760) 456-7139
Get a Free Rate Quote  –  Start an Online Application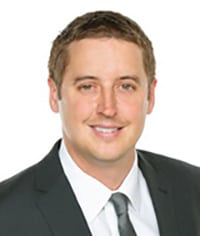 About the author:  Dan Chapman is the branch manager at HomeBridge Financial Services in North County San Diego, CA.  HomeBridge performs VA loans in 49 states.  Dan is a Naval Academy graduate, served as a Captain (O-3) in the Marine Corps, and is a Operation Iraqi Freedom veteran.  He has been focused on helping active duty military and veterans attain the dream of home ownership since 2007.  He is actively involved in several local veteran causes and performs VA loan seminars throughout greater San Diego on a monthly basis.  For a free consultation, please contact us anytime.