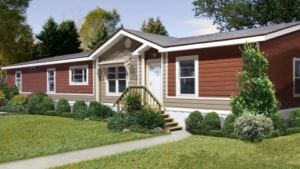 Manufactured or modular houses have an appeal to buyers because of their cheaper prices than the standard houses that are built from the ground up. Living in a place such as San Diego, the prices of homes are astronomical so many people find that a manufactured home may be a good investment without breaking the bank.
The first thing that needs to be done however, is to make sure that you are able to get pre-approved by the VA for a manufactured home. Since these types of homes are not the standard, it may prove to be a bit more difficult to obtain a loan especially if your credit score is lower then the average.  The loan terms are also slightly different.  The VA states that the maximum term for a manufactured house with land is 25 years, instead of the usual 30 year fixed rate. Unfortunately, this will boost your monthly payment.
Along with this unique fixed rate, the home must also must adhear to the VA minimum property requirements or (MPRS), comply with all zoning and building codes and be classified and taxed as a real property.  By checking the VA's standards and aquiring information on their website you may have a better idea of what you may be dealing with if you decide that the manufactured home is the option you choose.
For further questions it is best to consult your lender and they can point you in the right direction and help you decide the options that are best for you.
The San Diego based Chapman Lending Team at HomeBridge Financial is honored to help many veterans utilize their VA home loan benefit each and every year.  We ARE NOT a call center.  Our goal is to provide the best customer service in the industry along with the most competitive rates and fees.
Semper Fi, Dan Chapman CAPT, USMC (vet)
ChapmanTeam@HomeBridge.com          Call (760) 456-7139
Get a Free Rate Quote  –  Start an Online Application