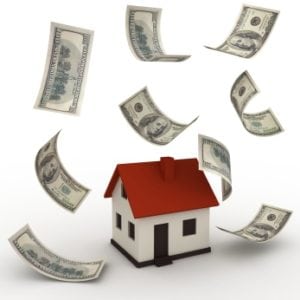 One of the benefits of the VA home loan is that an active duty member or a veteran can purchase a house of their dreams.  But a common question regarding their loan is whether or not a consumer can purchase an investment property as well?
Well this depends. The VA clearly states that while a person does not need to occupy the home on a daily basis, it still needs to satisfy the VA requirements.  Their VA loan cannot be solely used as investment property, or a vacation home.  However, they can use it on a residence that has up to 4 units as long as they intend on occupying one of those units. This potentially means that the buyer can use the other units as rental properties to make extra money.
If a veteran decides to go this route they need to do their homework.  If generating rental income is in your plan, it is important to look in an area that will produce a steady amount of money.  Having a great realtor can also help make the process go even smoother.   Since a realtor already has your best interests in mind they will know the best areas for you to generate tenants as well as a decent profit to put towards your mortgage.
Finally, you must take into consideration that you will be a landlord.  If the thought of being bothered by your tenants makes you uneasy then purchasing a place with multiple units may not be the route to go.  Either way, it is best to discuss all options with your lender so that they may point you in the right direction.
The Chapman Lending Team at HomeBridge Financial is honored to help many veterans utilize their VA home loan benefit each and every year.  We ARE NOT a call center.  Our goal is to provide the best customer service in the industry along with the most competitive rates and fees.
Semper Fi, Dan Chapman CAPT, USMC (vet)
ChapmanTeam@HomeBridge.com          Call (760) 456-7139
Get a Free Rate Quote  –  Start an Online Application