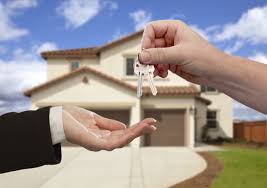 What are the Closing Costs for a VA Loan?
Closing costs are the costs and fees associated with acquiring and finalizing a home purchase or refinance. Unfortunately, most of them must be paid before you get the keys to your new home. The VA mortgage program however, does an exceptional job of limiting what veterans can pay in closing costs. This benefit helps veterans make homeownership a possibility.
Who actually pays your closing costs often depends on what you're able to negotiate with the person selling you the home. The VA has no cap on how much a home seller can contribute toward a buyer's loan-related closing costs, but most lenders limit that amount to 4% of the selling price.  That being said, it is possible to ask the homeowner to cover ALL closing costs.  The lender can also contribute toward closing costs, but this most often coincides with an increase in the interest rate for the borrower.  Your lender can give you a cost benefit analysis in this case.
In the end, it's really about what you and your Realtor can negotiate. You should also talk to your loan specialist for any suggestions or help when the time comes to negotiate an offer.  This is why it is VERY important to work with a realtor and lender you trust.
For more information regarding VA Loan, please see our BLOG links below.
Other VA Loan Questions:
The Chapman Lending Team at HomeBridge Financial is honored to help many veterans utilize their VA home loan benefit each and every year.  We ARE NOT a call center.  Our goal is to provide the best customer service in the industry along with the most competitive rates and fees.
Semper Fi, Dan Chapman CAPT, USMC (vet)
ChapmanTeam@HomeBridge.com          Call (760) 456-7139
Get a Free Rate Quote  –  Start an Online Application