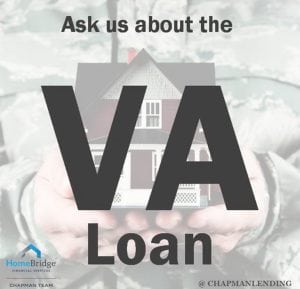 What documents do I need for a VA Loan?
The VA Home Loan is widely considered to be the best mortgage available in today's market for active duty military and veterans. Eligible veterans are able to take advantage of the opportunity to buy with zero down and no monthly mortgage insurance.
Common Documents Needed for a VA Loan
Personal Information:
Name, address, phone number
Previous addresses from last 2 years
DOB and completed years of school
SSN
Copy of valid ID
Number of dependents and their ages
State where you are planning on purchasing
Military Information:
DD214 if separated; for active duty a statement of service signed by the Commanding Officer
Certificate of Eligibility (COE).  This proves that you are entitled to VA benefit.  A lender can obtain this for you.
Employment/Income:
Name, address, phone number, dates of employment for all employers over last 2 years
30 days worth of paystubs or most recent LES
W2's from last 2 years
Divorce decree and settlement paperwork (if applicable)
copies of pension, retirement or social security and corresponding 1099s if this is the income you receive
Assets:
60 days' bank statements for checking and savings accounts showing enough money for your down payment (if any) and closing costs (if not covered by the seller)
60 days' statements for retirement accounts
Real estate currently owned, if any
Property:
Purchase contract accepted and signed by you and the seller
Appraisal showing a value of at least the purchase price (your loan officer will order)
Name and phone number for the homeowner's association, if applicable
Name and contact information for the homeowner's insurance agent you will use
Credit/Liabilities:
General knowledge of your current credit card, student loan, auto loan, and other credit accounts.
Amount paid for monthly child care (if applicable)
Bankruptcy and discharge paperwork (if applicable)
Documentation disproving any erroneous items on your credit report
Other VA Loan Questions:
The Chapman Lending Team at HomeBridge Financial is honored to help many veterans utilize their VA home loan benefit each and every year.  We ARE NOT a call center.  Our goal is to provide the best customer service in the industry along with the most competitive rates and fees.
Semper Fi, Dan Chapman CAPT, USMC (vet)
ChapmanTeam@HomeBridge.com          Call (760) 456-7139
Get a Free Rate Quote  –  Start an Online Application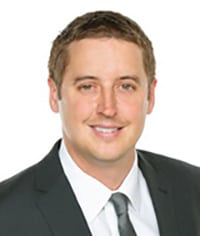 About the author:  Dan Chapman is the branch manager at HomeBridge Financial Services in North County San Diego, CA.  HomeBridge performs VA loans in 46 states.  Dan is a Naval Academy graduate, served as a Captain (O-3) in the Marine Corps, and is an Operation Iraqi Freedom veteran.  He has been focused on helping active duty military and veterans attain the dream of home ownership since 2007.  He is actively involved in several local veteran causes and performs VA loan seminars throughout greater San Diego on a monthly basis.  For a free consultation, please contact us anytime.