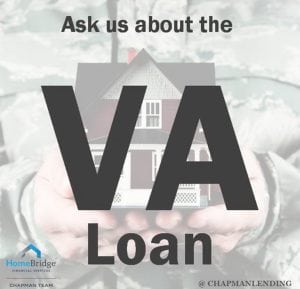 Can you pay off debt with a VA Loan?
The VA loan is one of the most dynamic mortgage products available.  As if being able to purchase a home with ZERO down payment wasn't good enough, one can actually even pay off existing debt with a VA loan, even when purchasing a home.
When purchasing a home, the VA loan buyer can ask the seller to contribute up to 4% of the purchase price in seller credit.  This seller credit CAN be used to pay off existing debt.  This can allow the borrower to pay off higher interest debt as well as enable the borrower to qualify for a higher amount.
For example, last year we helped a retired Master Chief purchase a home for $700,000.  The borrower had been told by another lender that he did not qualify.  To qualify for him for the loan, we needed to remove a jet ski payment which was $500 per month and had a balance of $7,000.  We requested a 1% seller credit toward closing costs, paid off the jet ski, and closed the loan.
We also recently had a borrower with $20,000 in high-interest credit card debt.  He purchased a home in Oceanside, CA for $500,000 and we asked for a 4% seller credit toward closing costs to pay off his credit cards.  The VA Loan borrower got a home with ZERO down payment, and we as the lender paid ALL of his closing costs, and the seller paid off his credit card debt.  These are just a couple of examples of how powerful the VA Loan can be.
The VA Loan also allows a borrower to refinance his home up to 100% of the current appraised value.  Most loan products will only allow a borrower to borrow 70-80% of the home's value.  Once again, the VA Loan is heads and shoulders above the competition. Wondering if you qualify?  Contact us today.
Other VA Loan Questions:
The Chapman Lending Team at HomeBridge Financial is honored to help dozens of veterans utilize their VA home loan benefit each and every year.  We ARE NOT a call center.  Our goal is to provide the best customer service in the industry along with the most competitive rates and fees.
Semper Fi, Dan Chapman USMC (vet)
Please enjoy the series of articles, and contact me with any questions at all.
Get a Free Rate Quote  –  Start an Online Application
About the author:  Dan Chapman is the branch manager at HomeBridge Financial Services in North County San Diego, CA.  HomeBridge performs VA loans in 46 states.  Dan is a Naval Academy graduate, served as a Captain (O-3) in the Marine Corps, and is an Operation Iraqi Freedom veteran.  He has been focused on helping active duty military and veterans attain the dream of home ownership since 2007.  He is actively involved in several local veteran causes and performs VA loan seminars throughout greater San Diego on a monthly basis.  For a free consultation, please contact us anytime.