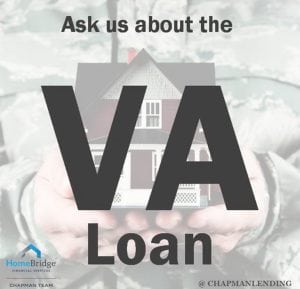 What are the Benefits of a VA Loan?
The VA loan is one of the best – if not the best loan product available.  Here are a few reasons why:
ZERO down payment is required up to the county limit ($562,350 in San Diego).
Credit guidelines are much more flexible – no credit score requirement by VA, but many lenders require FICO scores of a min between 580-620.
There is NEVER any mortgage insurance on a VA loan.
Assumable – a VA loan can be transferred to a new eligible borrower.
A non military spouse's income can be used on a VA Loan.
VA Loans allow for a higher debt to income ratio (DTI), allowing a borrower to qualify for a higher loan amount.
VA Loans CAN be used for jumbo purchases.  A borrower has to put down 25% over the local ZERO down limit.
The VA Loan can be used more than once.
If you are disabled veteran and receive compensation, there is no funding fee – ever on your VA Loan
For active duty military, Basic Allowance for Housing (BAH) is not taxable
Mortgage interest, property taxes, and property insurance are all tax deductible  (YES, THIS IS ESSENTIALLY A DOUBLE DEDUCTION WHEN PAID WITH TAX FREE BAH)
While the VA does not offer loans, it insures them, and most major banks are VA approved VA mortgage lenders
VA mortgages offer the flexibility of 30 year fixed, 15 year fixed, adjustable rate mortgages as well a variety of terms.
A VA loan can be used for almost any detached home, most condos and town homes, and even some manufactured homes (must own the land).
Other VA Loan Questions:
GET A FREE RATE QUOTE    or    START AN ONLINE LOAN APPLICATION
About the author:  Dan Chapman is the branch manager at HomeBridge Financial Services in North County San Diego, CA.  HomeBridge performs VA loans in 46 states.  Dan is a Naval Academy graduate and Marine Corps and Operation Iraqi Freedom veteran.  He has been focused on helping active duty military and veterans attain the dream of home ownership since 2007.  He is actively involved in several local veteran causes and performs VA loan seminars throughout greater San Diego on a monthly basis.  For a free consultation, please contact us anytime.