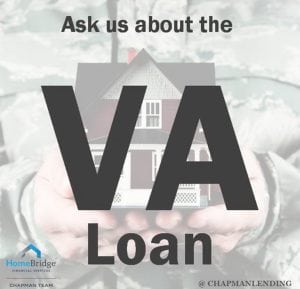 Do I qualify for a VA Loan and am I VA loan eligible are two very different questions.  Qualifying for a VA loan, like any mortgage, requires certain credit scores, income, and debt ratios and looks at a borrowers total financial situation.  See my article on qualifying for a VA loan.  Before a mortgage company can qualify you, you must first be eligible for a VA loan.   
You most likely are eligible for a VA Home Loan if you meet one or more of the following conditions:
You have served 90 consecutive days of active service during wartime, OR
You have served 181 days of active service during peacetime, OR
You have more than 6 years of service in the National Guard or Reserves, OR
You are the spouse of a service member who has died in the line of duty or as a result of a service-related disability.
Notes:
Veterans and service members qualify if they have served 181 days during peacetime, unless discharged or separated from a previous qualifying period of active-duty service.
Veterans who served during WWII, Korea, or Vietnam, if they served for 90 days and were honorably discharged.
If you served after August 2, 1990, you can also qualify if you have served 24 months of continuous active duty, or the full period (at least 90 days) that you were called to active duty.
An unremarried spouse of a veteran who died while in service or from a service-connected disability or a spouse of a service member missing in action or a prisoner of war. (note: A surviving spouse who remarries on or after attaining age 57, and on or after Dec 16th, 2003, may also be eligible for a home loan benefit)
To find out if you qualify, contact me today.
Other VA Loan Questions:
GET A FREE RATE QUOTE    or    START AN ONLINE LOAN APPLICATION
About the author:  Dan Chapman is the branch manager at HomeBridge Financial Services in North County San Diego, CA.  HomeBridge performs VA loans in 46 states.  Dan is a Naval Academy graduate and Marine Corps and Operation Iraqi Freedom veteran.  He has been focused on helping active duty military and veterans attain the dream of home ownership since 2007.  He is actively involved in several local veteran causes and performs VA loan seminars throughout greater San Diego on a monthly basis.  For a free consultation, please contact us anytime.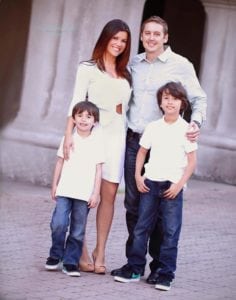 Dan Chapman | Branch Manager
Mortgage Loan Originator | NMLS #1100657
Marine Corps Veteran (Captain O-3)

HomeBridge Financial Services, Inc.
285 N. El Camino Real Suite 211
Encinitas, CA  92024
c: 858-756-9287 f: 866-436-4393
The HomeBridge Vision:
We aspire to be the most recommended home mortgage company in the country.